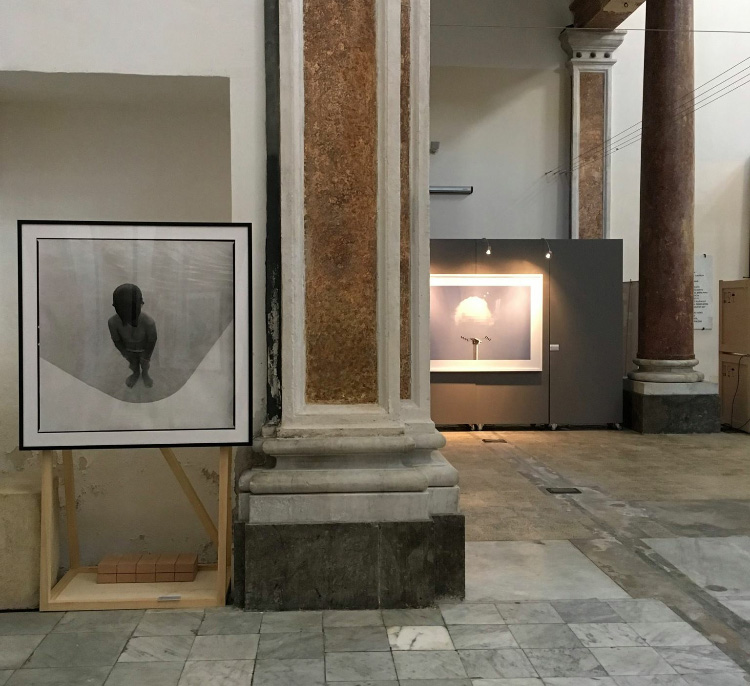 09 Jun

Oppening seasson Inmensa LUZ in Palermo Cervantes Institute

Opennig seasson "Inmensa Luz" exhibition, by @fundacionenaire in Palermo Cervantes Institute until July 26th 2017.
Thank you very much @fundacionenaire and #institutocervantes for their excellent work.
¡Thank you for sopporting the Spanish's photography art


Roma September 6th  – October 7th

Milan, October 19th – January 12th 2018

"Inmensa luz", ovvero la grande luce, quella declinata all'Instituto Cervantes di Napoli nelle 33 fotografie esposte a partire da giovedì 30 marzo. Inaugurazione alle ore 19. Finissage in data 8 maggio.

Si tratta di scatti di fotografi affermati ed emergenti, inclusi nella Collezione Enaire. Tra gli autori Chema Madoz, Daniel Canogar, García Alix, Irene Cruz, Maider López, Amalé/Bondía, José Manuel Ballester, Lola Guerrera, Victoria Diehl, Raúl Urbina


È la prima volta che la Fundación Enaire espone in Italia una selezione di fotografie della collezione presso le quattro sedi nazionali dell'Instituto Cervantes, all'interno della programmazione di PHotoEspaña.

La mostra si potrà visitare gratuitamente. Dopo Napoli, "Inmensa luz" sarà esposta nelle sedi dell'Instituto Cervantes di Palermo (8 giugno – 31 luglio), Roma (6 settembre – 7 ottobre) e Milano (19 ottobre – 12 gennaio 2018).